It's almost Christmas and the LigerBots have been busy as ever!
As always, the team continues to train students in all aspects of robotics. The computer design, mechanical, electrical, and programming groups showed students, both rookies and veterans, how a robot goes from idea, to design, to construction, and to completion. 
These groups got a major opportunity recently as we are now allowed to access our engineering room once a week. This has finally given us the chance to make modifications to our robot and use it for practice. Previously we were unable to do work on our robot or anything else in or shop.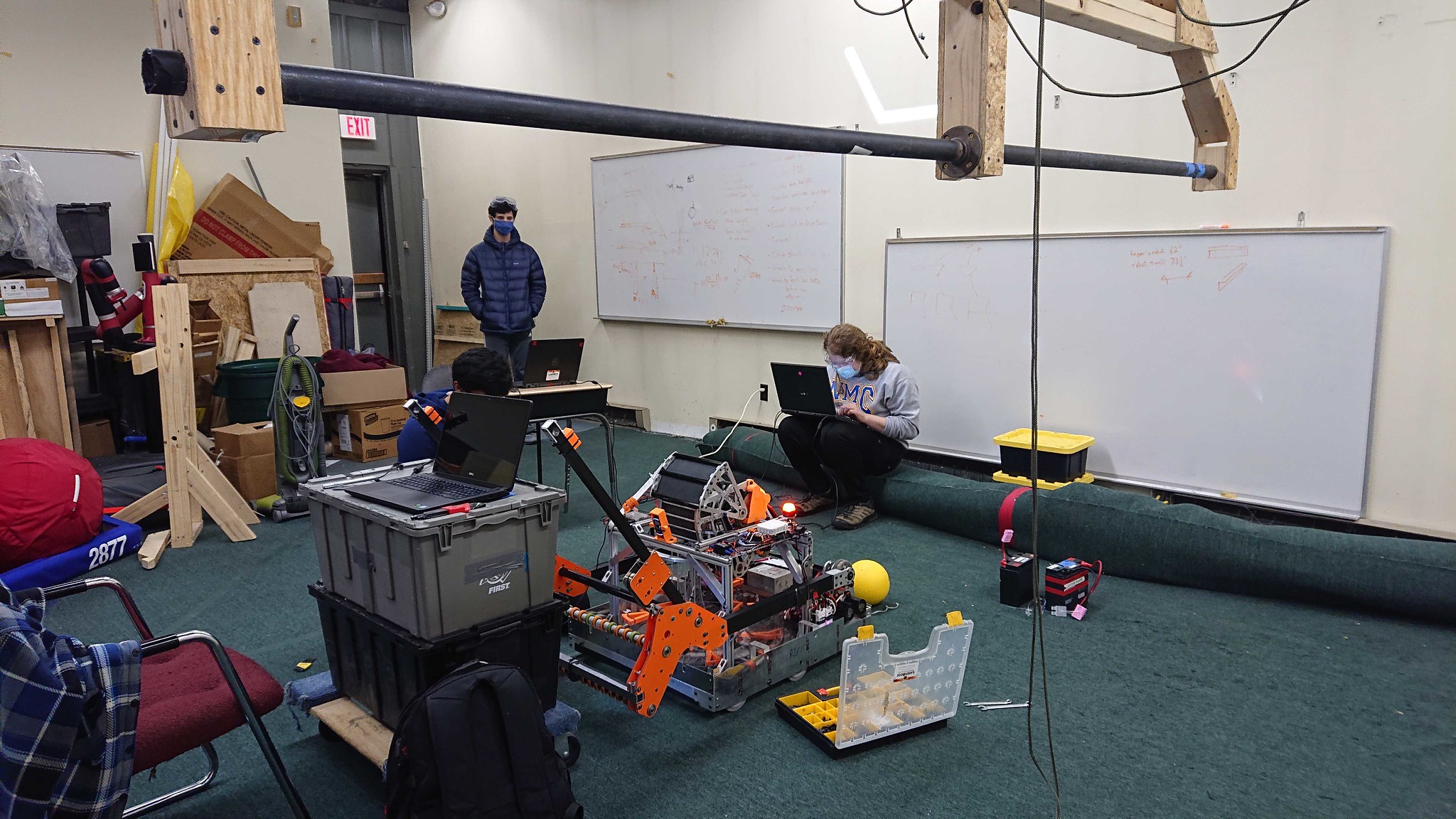 The robot proved to still be fully functional and parts which had been removed at the end of competition season were re-added and any non-functional components were removed and replaced. There is also ongoing discussion about the possibility of either a major overhaul of the current robot or building an entirely new robot.
The marketing group has been working on contacting old sponsors and sending them a team photo and letter thanking them for their support. They have also been working on lawn signs for the team. Team members and coaches who wish to spread publicity and promote team spirit will get a sign to put in their front yard. They will help publicise our team in the difficult times of the pandemic.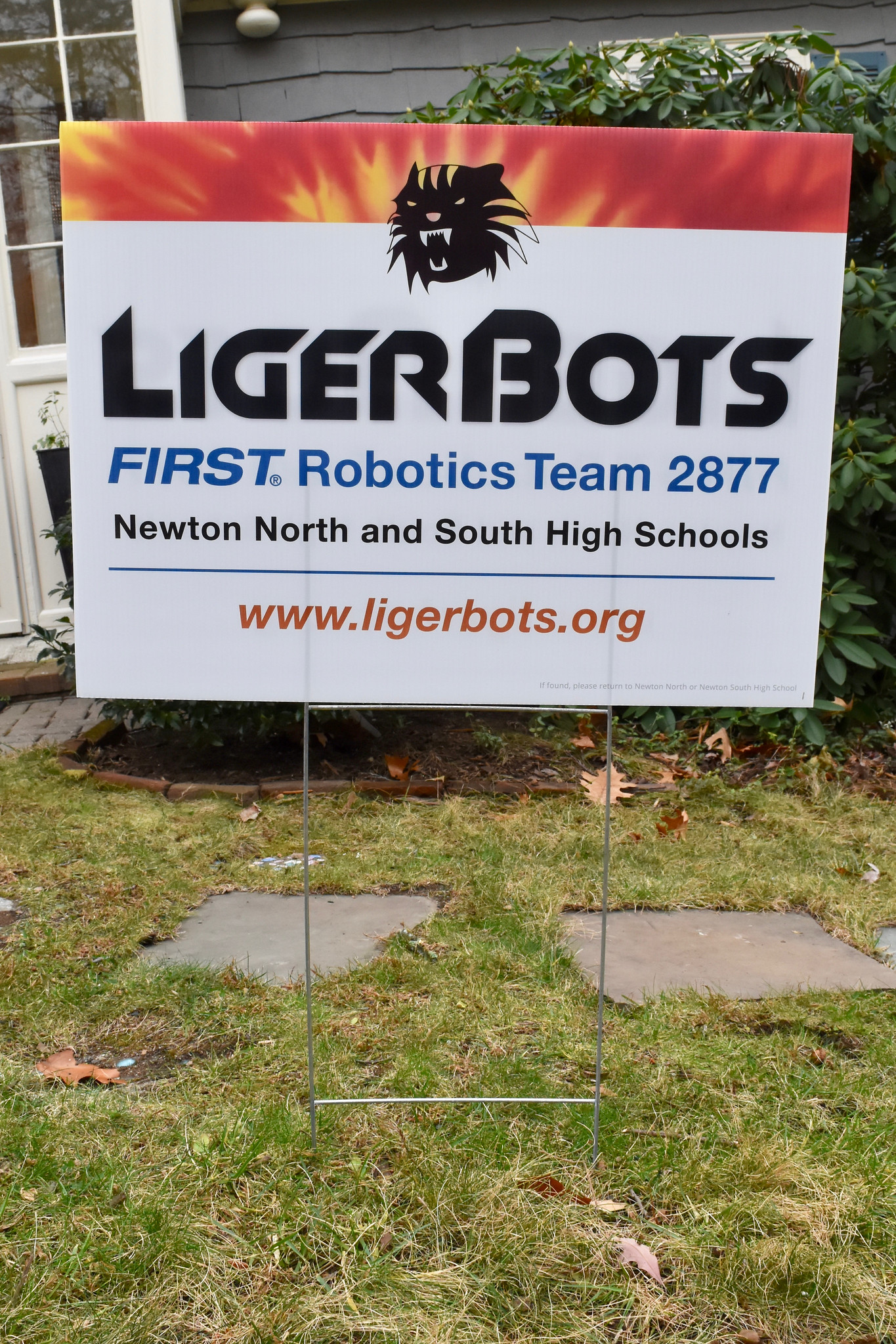 We also recently spoke at an event by another robotics team, team 6731 Record Robotics. We previously worked with them on a scouting alliance with several other teams and it was a pleasure to work with them again.
We have several major projects in our near future, chief among them are the Game design challenge and innovation challenge. The former requires us to create an entire competition like the ones FIRST creates every year for us to play. We must create the field, game pieces, scoring system, and design requirements for robots. The other challenge requires us to find a real world issue and create a solution for it. Once we have our solution we will give a presentation on it. In both cases FIRST will decide the winner.
A lot will happen after winter break. We sincerely hope you have a happy holiday!