On Saturday, December 14, the LigerBots hosted the Eastern Massachusetts regional championship for FLL! There were 48 FLL teams, (9-14 year olds), 10 FLL Jr. Teams (5-8 year olds), as well as 91 girl scouts (ranging in age from 5-12 years old) attending either to compete or interact with our STEAM Expo. 
We were also excited to  be visited by local city councilor elect, Julia Malakie, and candidates for US Congress, Jesse Mermell , and Ihssane Leckey.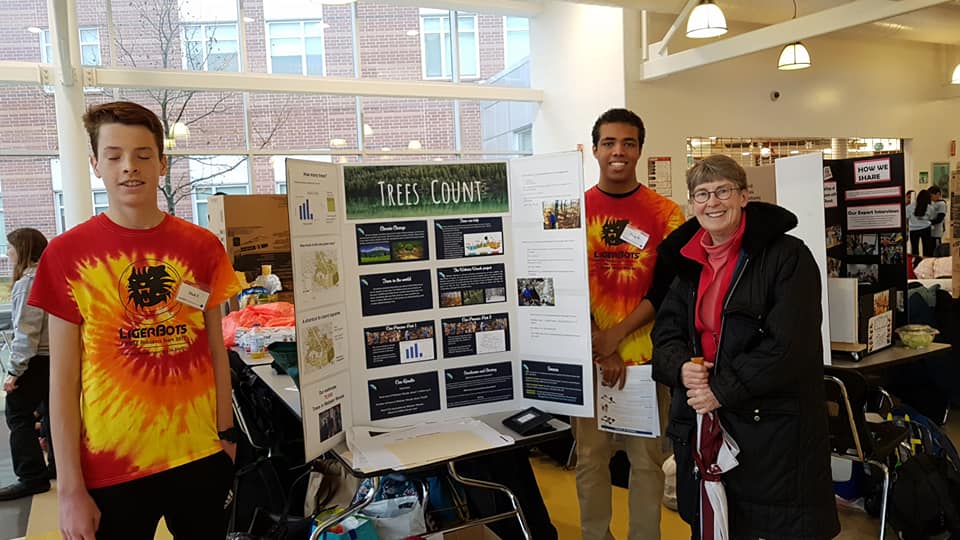 FLL is FIRST's lego robotics competition where teams are composed of elementary and middle school students. The students attempt to design and build the most efficient robot possible to play the game. Every year, FIRST releases a new game for the robots to compete in. This years game was city themed, to teach kids about the future of urban planning. 
This championship ended with the Waring School Brickwolves from Beverly taking first place. Not only did they win, but they achieved a world record with a score of 600 in the game! This amazing score earned the team a spot in the FLL world championship which will take place in Detroit in April 2020. 
 In addition to the robotics competition, there was also a STEAM expo where the LigerBots and STEAM organizations from the area set up tables with interactive activities. Ninety-one Girl Scouts as well as FLL team members and their families biked an electricity-generating bike from Students for a Greener World, made solar oven s'mores, experimented with slime, engineered with the Society of Women Engineers Boston, and so much more!