January 4th marked the beginning of build season! The LigerBots drove to New Hampshire to see the game reveal in person. It was incredible to be there in person: we were the largest team at the principal site of 178 kickoffs all over the world. 
We had been anxiously waiting for the kickoff of the 2020 game, the Star-Wars themed Infinite Recharge. During the kickoff, FIRST released the unencrypted game manual, so on the drive home we looked over the rules and begin creating plans for our robot.
This game is very exciting: it's played three robots versus three robots who compete to score the most points by the end of a three-minute match. Teams score points by throwing small balls into a receptor on the other side of the field, spinning a lazy Susan device, and, at the end of the game, climbing and hanging on a pole!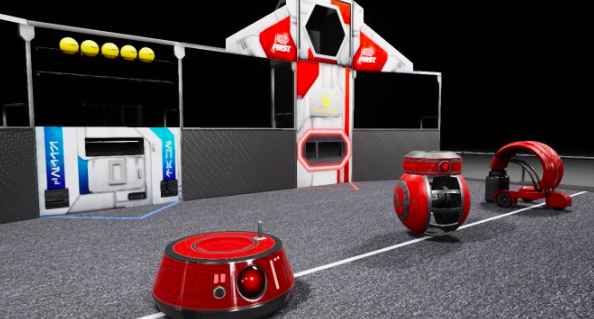 The next day, the team broke up into design groups. On Sunday, Monday, and Tuesday, the groups deliberated and designed, creating a number of designs and mechanisms for the team to consider.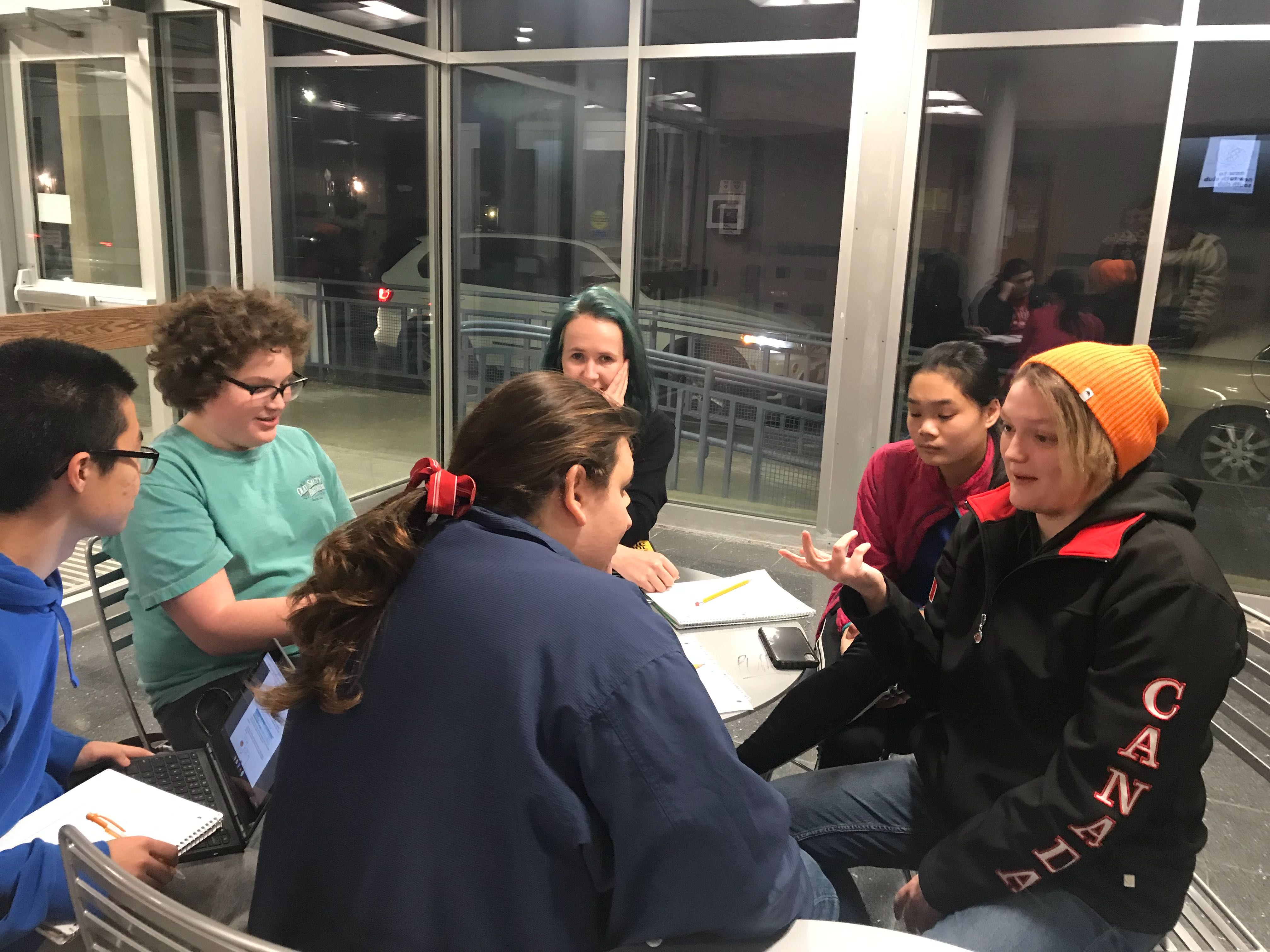 On Tuesday, a group of LigerBots attended the Just Think expo at Newton North. We demonstrated our robot to students and parents throughout Newton. Thanks to Just Think for having us– it was such an educational and positive night!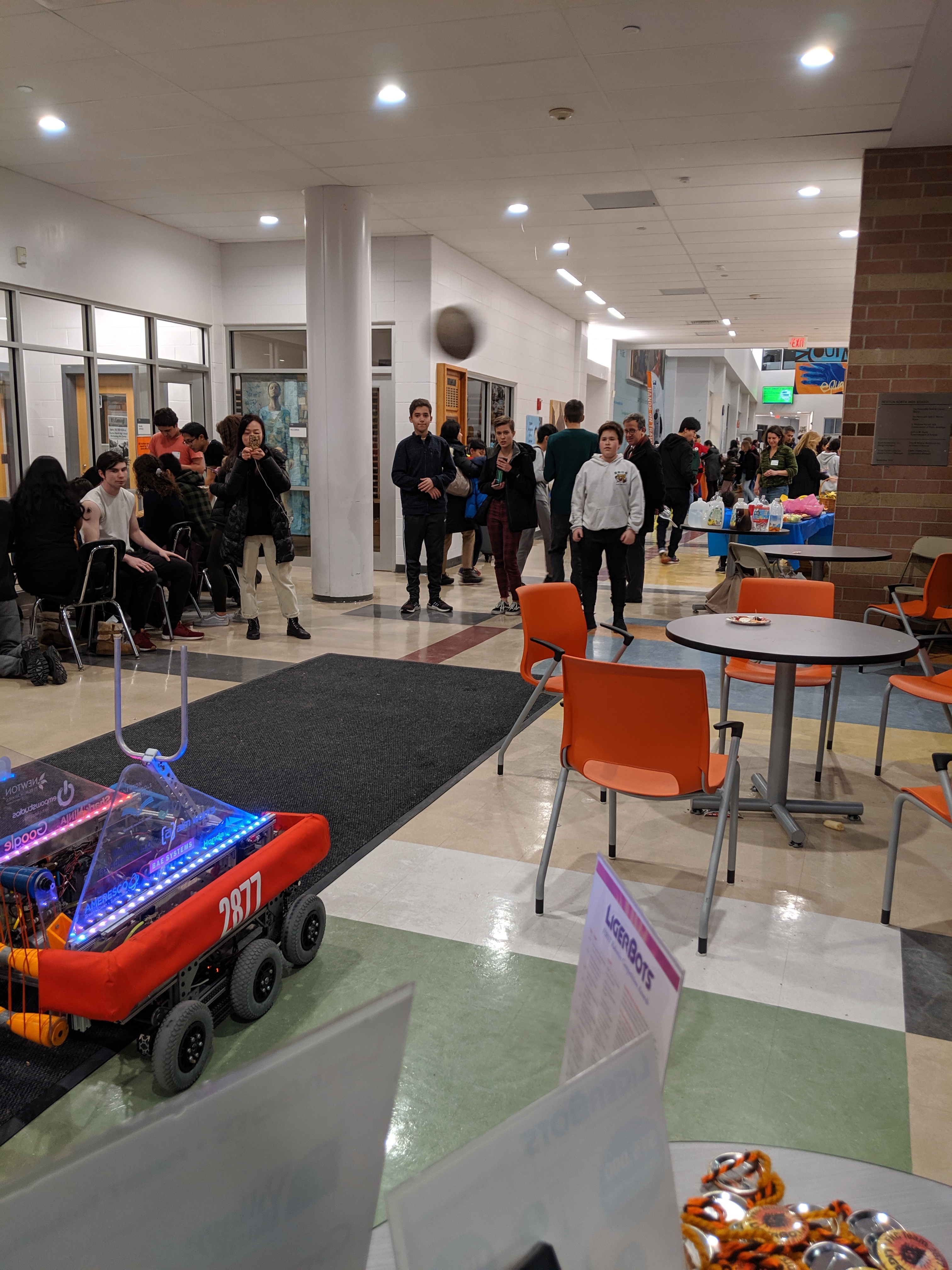 Later on Tuesday, we reconvened in order for the design groups to display their designs. We used a method called "Six Hats," introduced to us by a mentor, where we laid out all the designs and commented on them using six different modes of thinking. For example, the "red hat" represented your emotional response, while the "yellow hat" was positive thinking.  
After build leader deliberation on Wednesday, we switched over into our build groups on Thursday. Each group was assigned a different prototype to build. Once they are finished, we will test the prototypes to determine which design for each mechanism works best. 
Things are ramping up as build season begins, but there is still a long way to go before our first competition. We hope you'll be with us all the way!