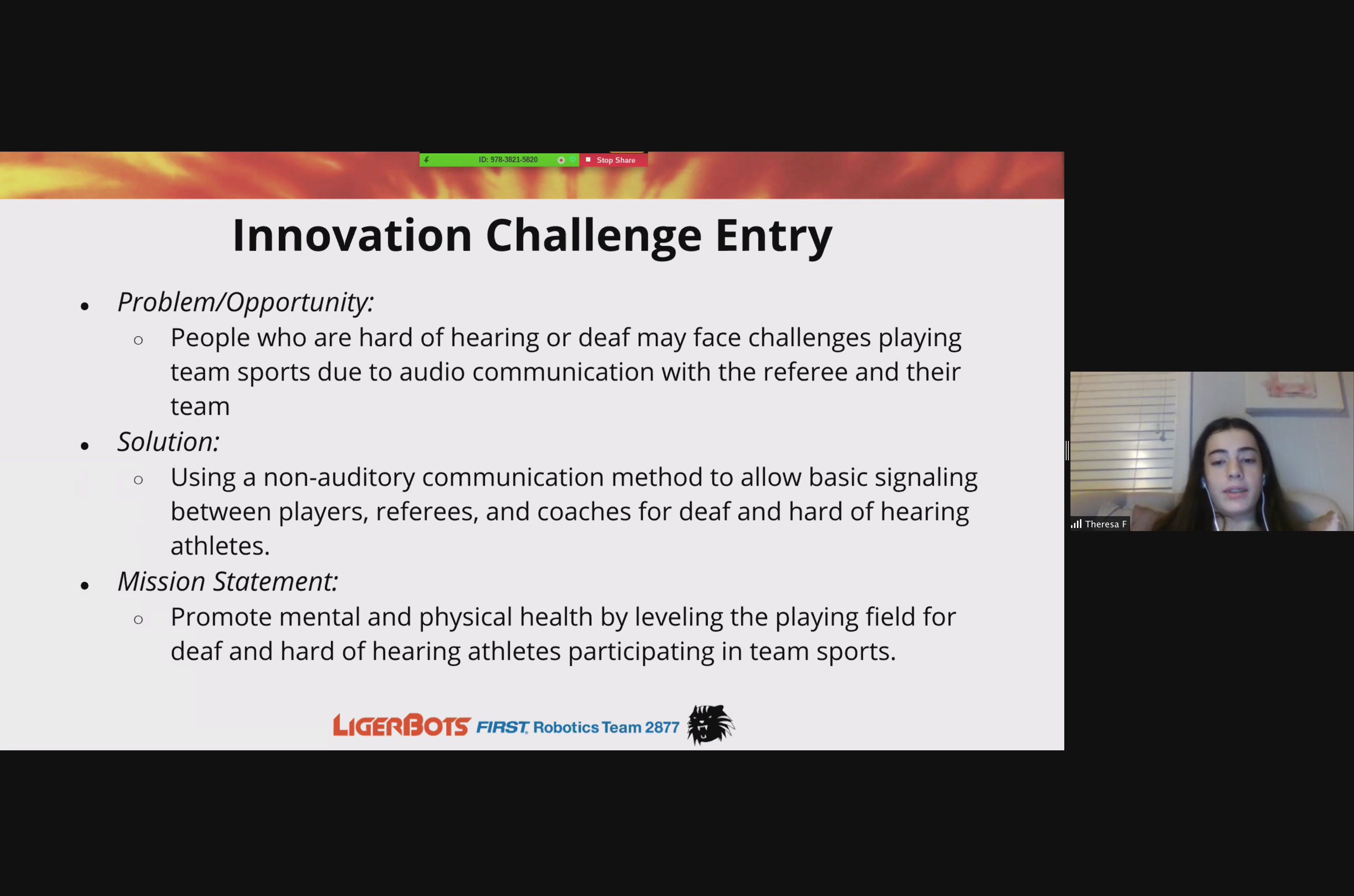 On January 9th the 2021 officially began at kickoff. Normally we travel to attend kickoff but it was remote this year due to COVID. We carefully watched the live stream as Dean Kamen inaugurated the new season. This year we are repeating the game from 2020, so unlike usual, we did not spend the day scouring the game manual.
That does not mean there was not work to be done. We had three projects to work on. First, we wanted to modify and upgrade our robot with the knowledge we gained from the one competition we played in last year. We recently have been allowed to use the school workshops with limited numbers of people and following COVID safety procedures, finally allowing u to access our robot. There was also two challenges released by FIRST for teams to work on, the innovation challenge and the game design challenge.
The innovation challenge has teams identify a real world issue and create a solution for it. We then give a presentation to FIRST judges on our solution. Our team has decided to work on a solution to the problem of deaf participation in competitive sports. Our solution is a bluetooth system that allows coaches, player, and referees to send non-auditory signals to deaf players to make it easier for them to participate.
The game design challenge is exactly what it sounds like. Teams create a new and original game like the ones FRC creates every season. FIRST the determines which games are the best and most creative. The game that we created has teams load cargo into a moving train and activating a "telegraph" in the final part of the match.
Although this year has been hard we are as busy as we have ever been. Despite the difficulties inherent with working remotely we have multiple projects in the works and many more in the near future. We hope you'll see it through with us!