Alongside ongoing team projects, the LigerBots have had four major events in rapid succession: our team open house, RoboBoston, Newton Upper Falls Village Day, and a STEAM activity workshop at the Saint John School in Wellesley.
On September 29, the LigerBots hosted an open house for potential team members. The last open house we hosted was back in 2018, so this event was a new experience for everyone, including veteran members.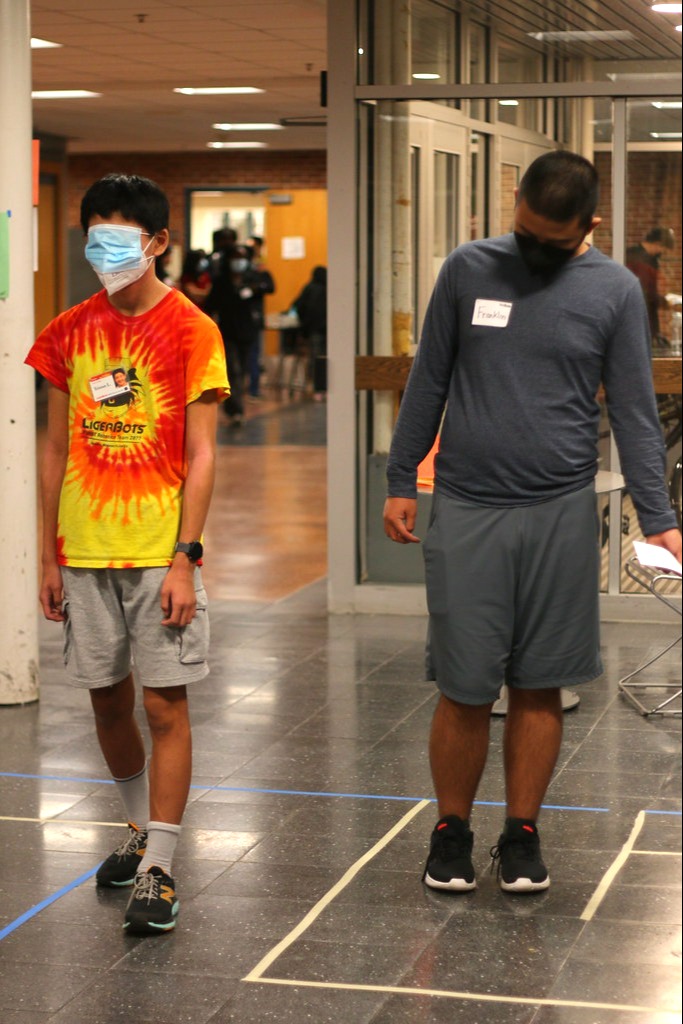 The open house introduced potential members to our team and FIRST through eleven fun and hands-on challenges, including building LEGO towers and directing a human "robot" through a maze! At the end of the meeting, students ate cake and cookies while entering a raffle to win fun LigerBots goodies.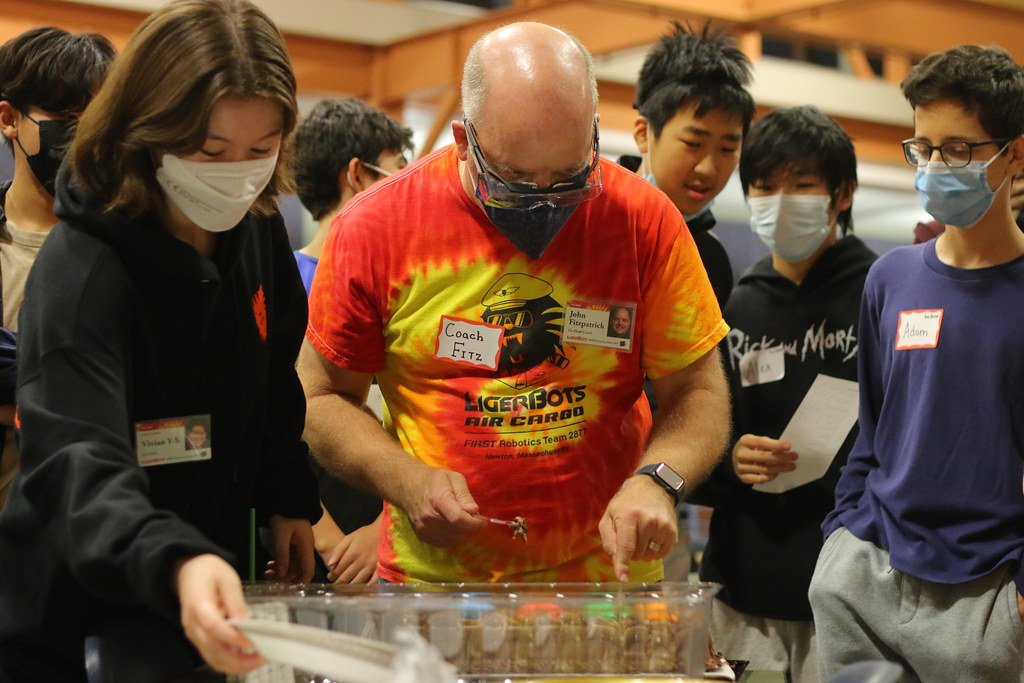 The open house was a huge success, with more than 70 students attending. If even a fraction of attendees join the team, the LigerBots will not only be the largest it's ever been, but also be one of the largest teams in FIRST! We are excited to welcome new members to the team and can't wait to launch into preseason training.
On October 1, the LigerBots attended RoboBoston, a large event celebrating robots and robotics in the Boston Seaport. Alongside displaying our robot to numerous children and parents, students interacted with robotics powerhouses like Boston Dynamics, Motional, iRobot, and more. Students learned about fascinating robotics developments like self-driving cars, robotic arms, 3D printing, and even robotic jellyfish. More than forty companies attended the event!
On October 2, the LigerBots hosted a booth at Newton Upper Falls Village Day, an event featuring dozens of local businesses and performers. At our booth, we featured our robot, Prometheus, along with multiple STEAM activities. Children loved interacting with our robot, as usual!
And, on October 5, the LigerBots hosted a STEAM workshop for students at the Saint John School in Wellesley. In addition to showcasing our robot, we guided the 36 third graders in building origami double pyramids and binary bracelets, both of which are STEAM activities designed by the LigerBots.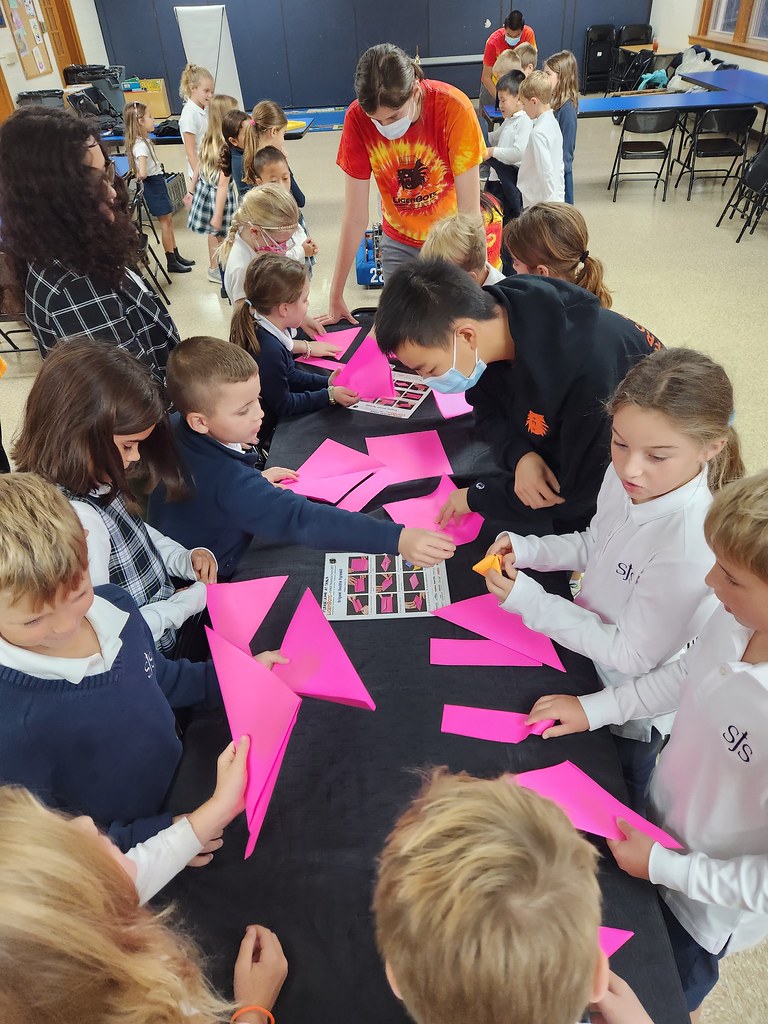 As always, we'd like to acknowledge our sponsors for making possible what we've accomplished this year. Thank you to our newest sponsor, Rockwell Automation, and to our current sponsors: Newton Schools Foundation, Newton Public Schools, Eastern Bank, MathWorks, Paytronix, Raytheon Missiles & Defence, Teradyne, Village Bank, Honda Village, Rotary Club of Newton, IvyMath, the Willins, and the Schwartzes. Your support is greatly appreciated!