The LigerBots have had a packed week filled with competitions and outreach events!
Beginning on Thursday, the 27th, the team joined forces with the rest of Newton North for voter registration day to get local residents civically involved. We got the opportunity to talk to local parents, teachers, and city councilors, to further advocate for the role of STEM in our community!
Later that day, we attended 8th grade parent night at Newton North, to inform the incoming class about our team, and how it works. What we really want to stress at events like this, is the fact that truly anyone can join our team, and excel in a diverse group of fields, such as programming, marketing, political advocacy, and many technical engineering skills.
Our third outreach event was on Friday, at the Burr Elementary Science Fair. Here, we interacted with many young kids, and taught them about how our robots work, and the many STEM opportunities available!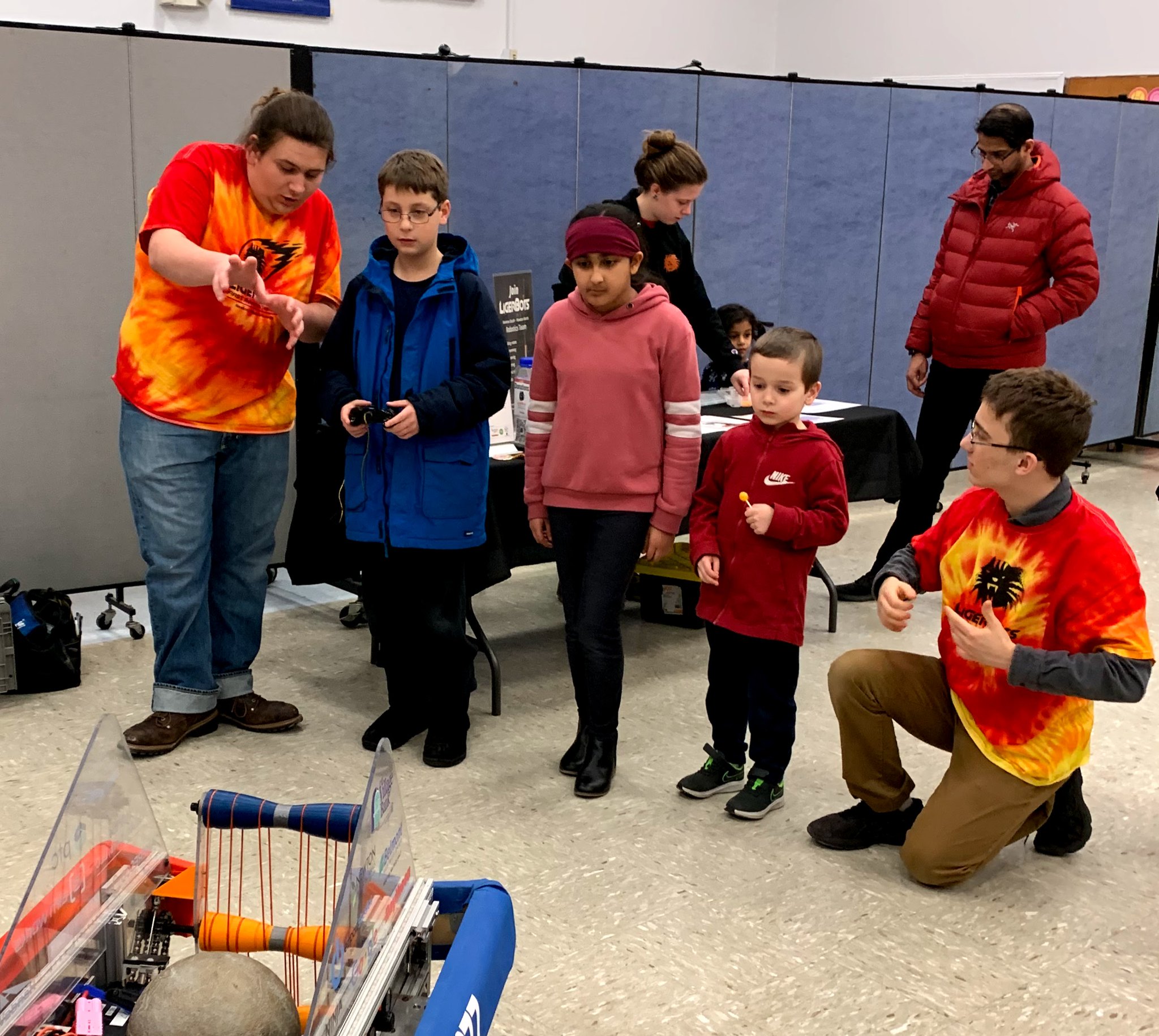 The next day, the LigerBots attended their first competition of the year! The event was held in Connecticut with 38 teams from around New England attending, ready to put months of hard work to the test.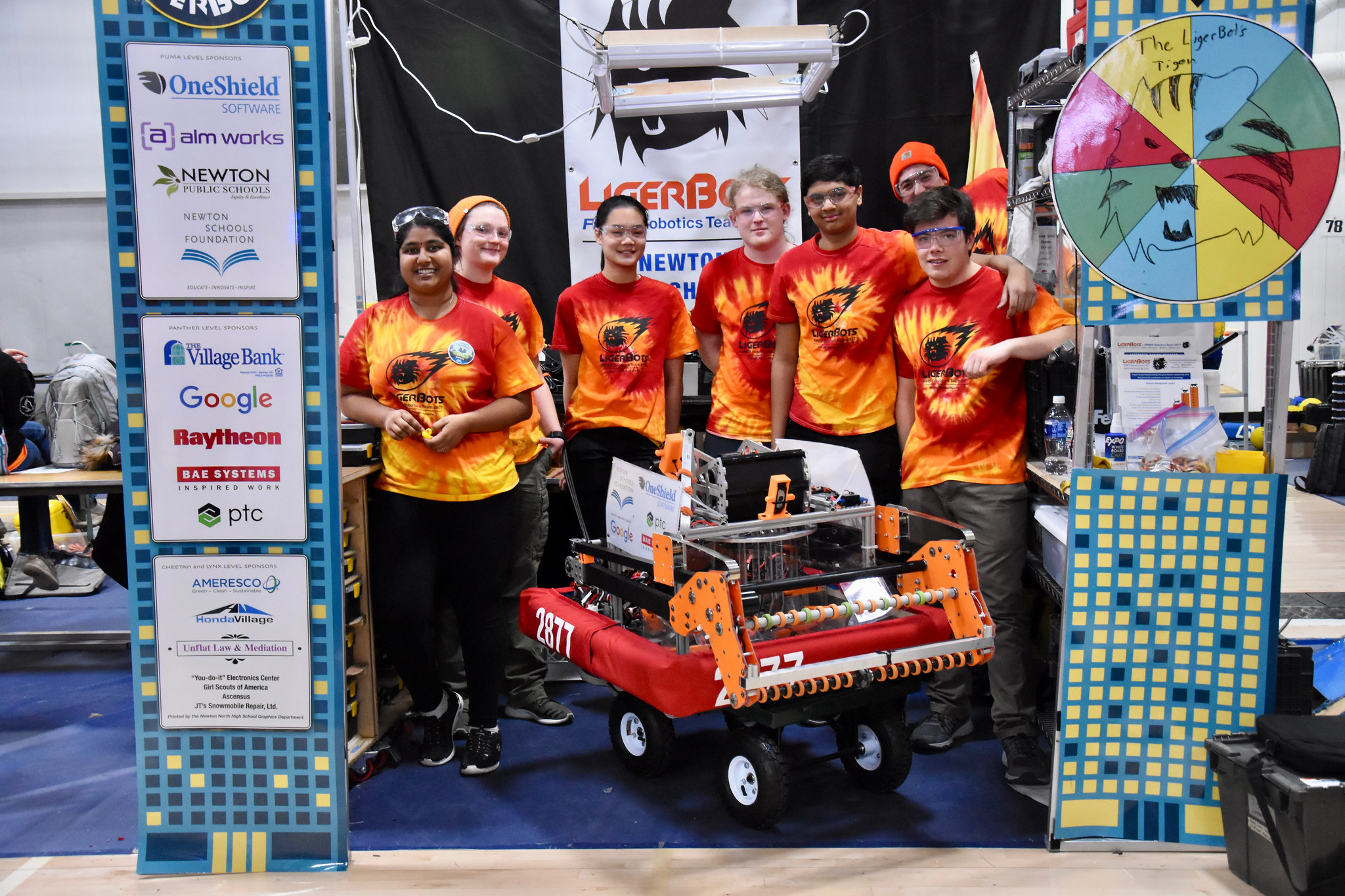 Coming into the competition, our robot was expected to perform well, but during the first match, things took an unexpected turn. In this year's game, a key component is basically the robots pulling themselves up on a giant pivoting metal beam. This one aspect is worth such a large amount of points that succeeding or failing in the climb can make the difference between a win or a loss. During our first climb, an opponent robot illegally rammed into one of our teammates, which shook the beam that we were attempting to climb onto. The result was that our robot fell several feet, breaking our climber.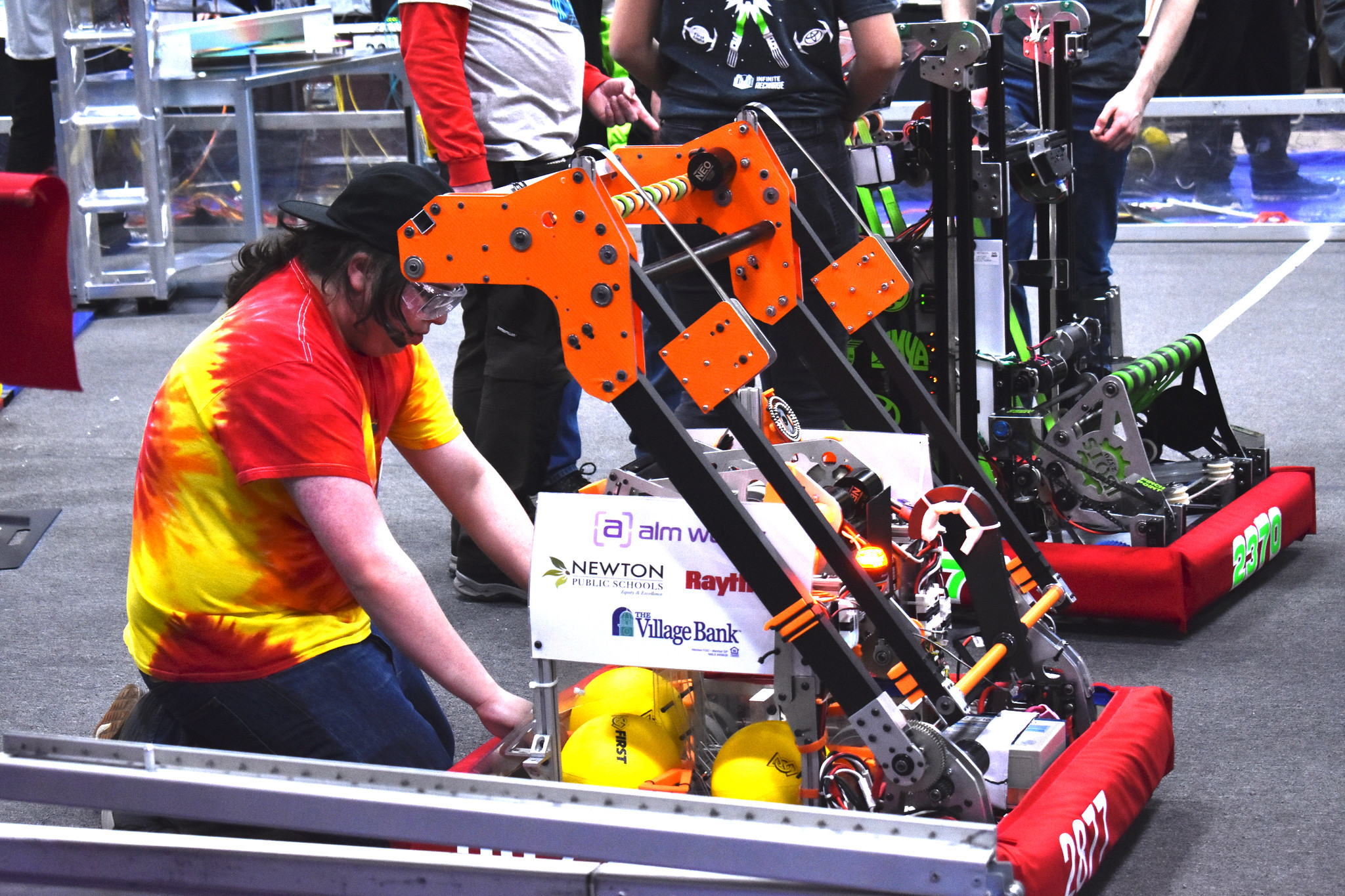 While we still won the game due to the penalty on the opposing alliance, our climber was badly damaged. Without it, we performed poorly in the rest of the matches on Saturday. However, before the last match of the day, our pit team finally had time to repair our robot. After a tense and busy few minutes, they successfully fixed our climber! Although the day seemed ruined at first, our team stayed hopeful and because of this, the second day of the competition was much more successful.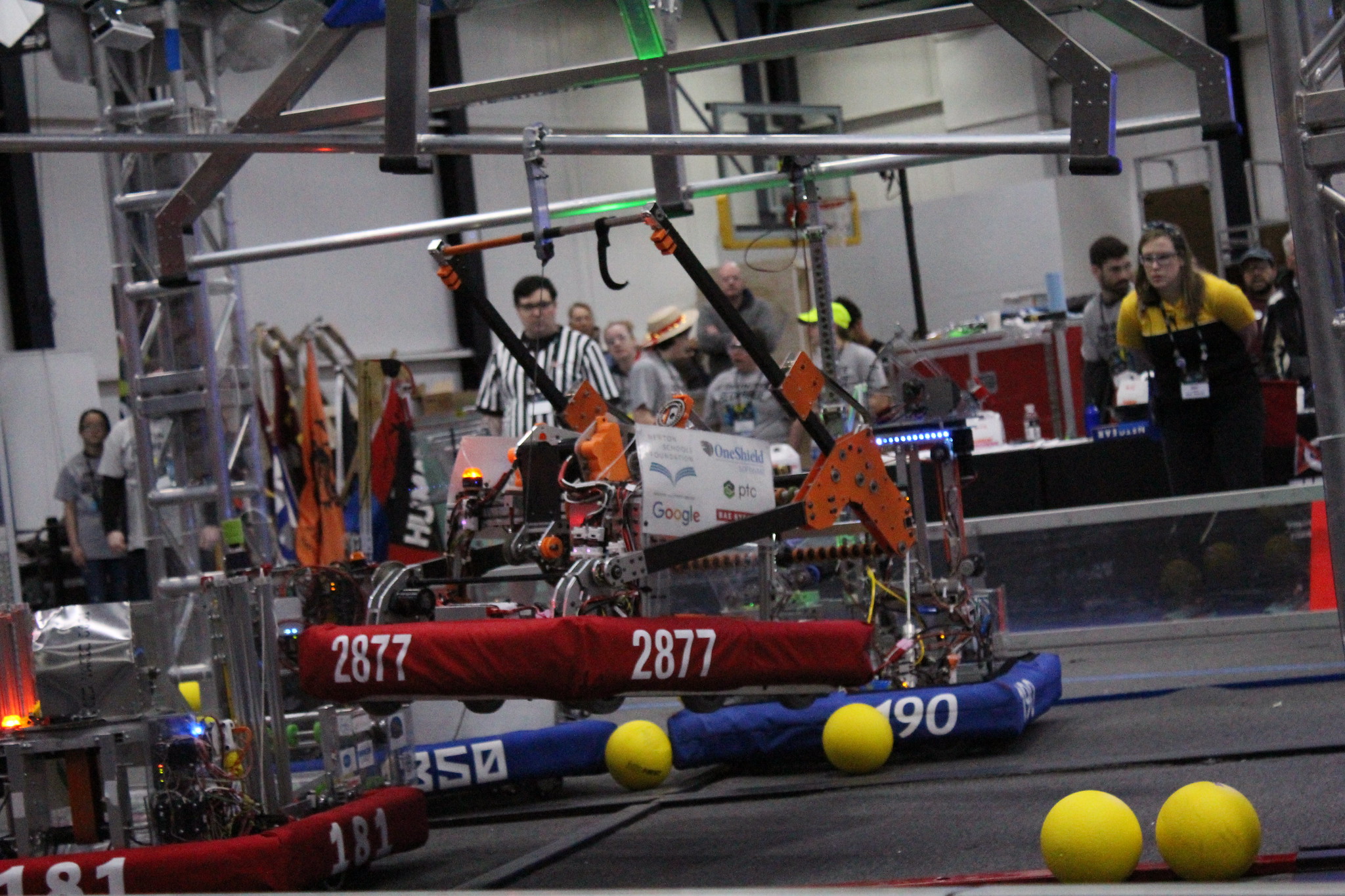 Although day one did not go as planned, the second day of the competition completely turned around. We won our last 4 qualification matches and continued our winning streak into the quarterfinals. After going undefeated for the whole day, our run ended in the semifinals. Overall, this day was a complete bounceback from the previous days misfortune.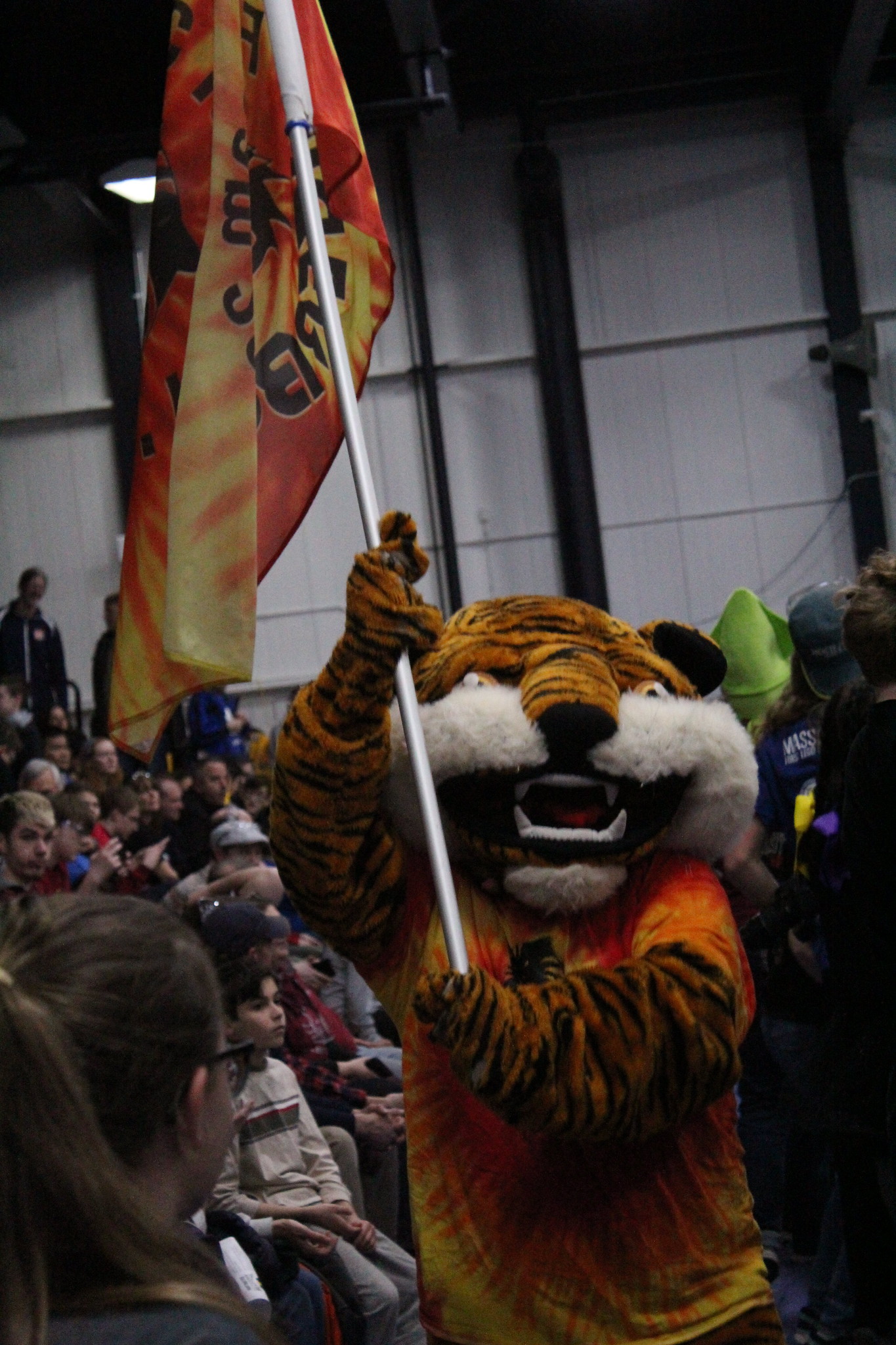 One important part of our team, is our spirit, and visual portrayal. Our team colors are orange and black, so we wrapped many of our robot parts with a vinyl wrap of these colors making it look especially vibrant. Additionally, we came to the competition with a LigerBots flag, and a liger mascot costume!  We also have a whole group on our team devoted to graphics, and making sure that we are always looking good. A great example of their work is all of the visual displays in front of our pit, our teams base and robot repair center. For all of these reasons, we were awarded the competition wide Imagery Award!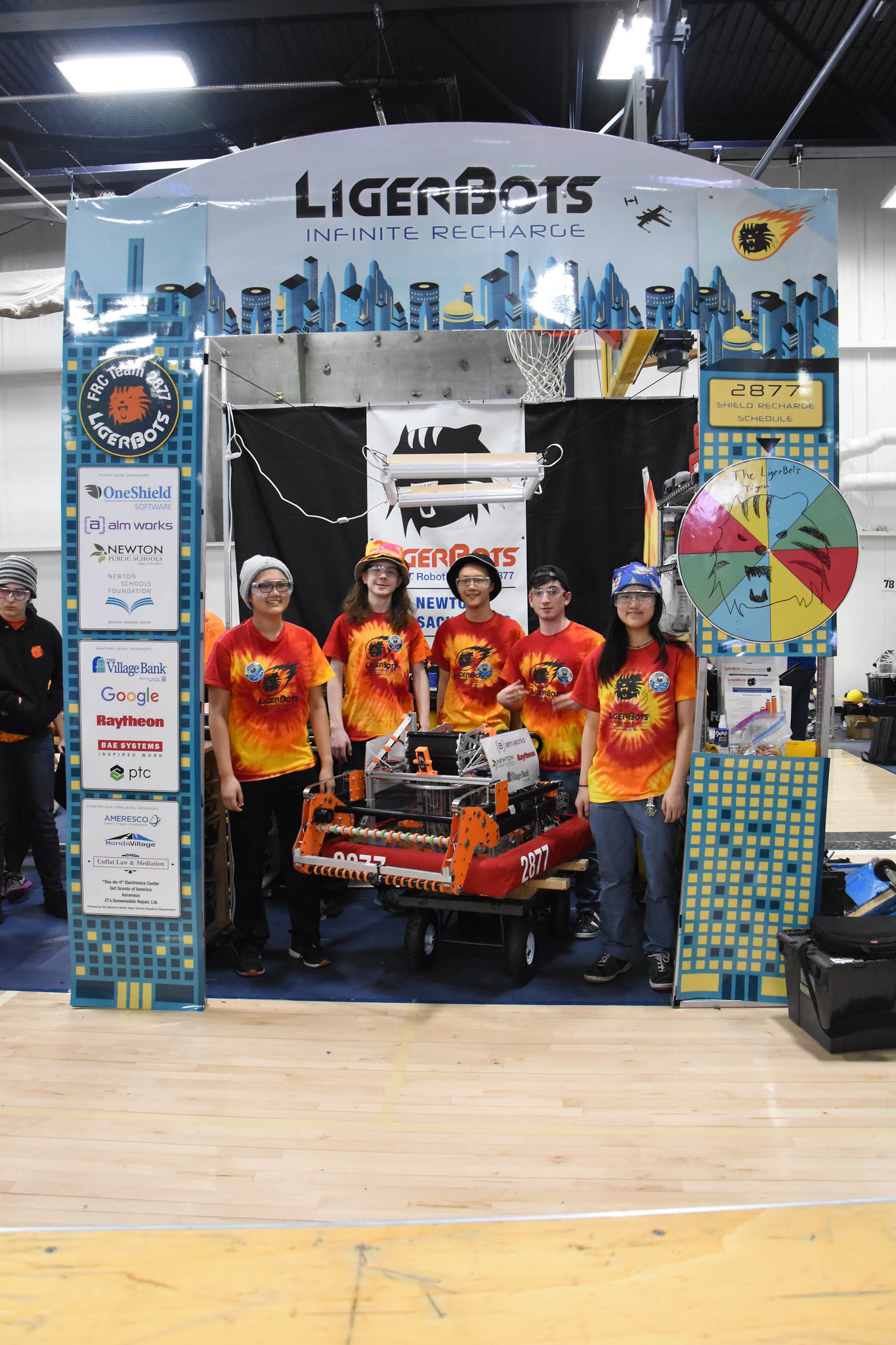 We ended the week having completed 3 different outreach events, and a competition where we made it to semifinals. Overall, it was a very busy, but very successful week for the LigerBots.